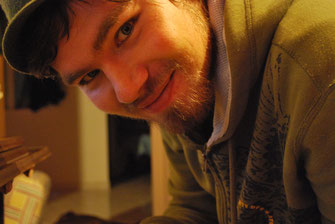 Phonel:  0746489354
     E-mail: 3d.hernan@gmail.com
     Vimeo: https://vimeo.com/hernanllano
My background includes more than 7 years in the 3D commercials industry and lately in the Film Industry working on Startrek Beyond, A Cure for Wellness and currently working on the Assassins creed movie, I also participate as an FXTD in a Colombian movie called Saudo.
I have built my career based on passion and a broad learning process, coming through 3D generalist position, TD RIG skills and finally as VFX artist wich I found is the process I like the most.
I have had the chance to work for companies in Bogotá, Ecuador and USA as remote for different projects, and currently I am an FXTD at Double Negative London.
I have learned that teamwork means, collaborative, listening and sharing, and I think that is the best way to success.
Specialties: FXTD and 3D Generalist.
Primary skills: Fluid and particle simulation, Rigid body dynamics, houdini tools setup, look development and Character rigging.
Secondary skills: Modelling, Texturing, writing tools to speed the workflow.
Software Knowledge: 
Houdini,  Realflow, Zbrush, After Effects, Photoshop and 3Ds Max.
Currently I am studying C++ and Python and I am proficient with VEX and MAXSCRIPT.